It's not the first time I've thought about it, but I made a map.
In case you've never taken it, the 60 bus goes from Burnside Park to Newport via the East Bay, and connects some very bikeable, walkable places. Can we get this to be a more effective route?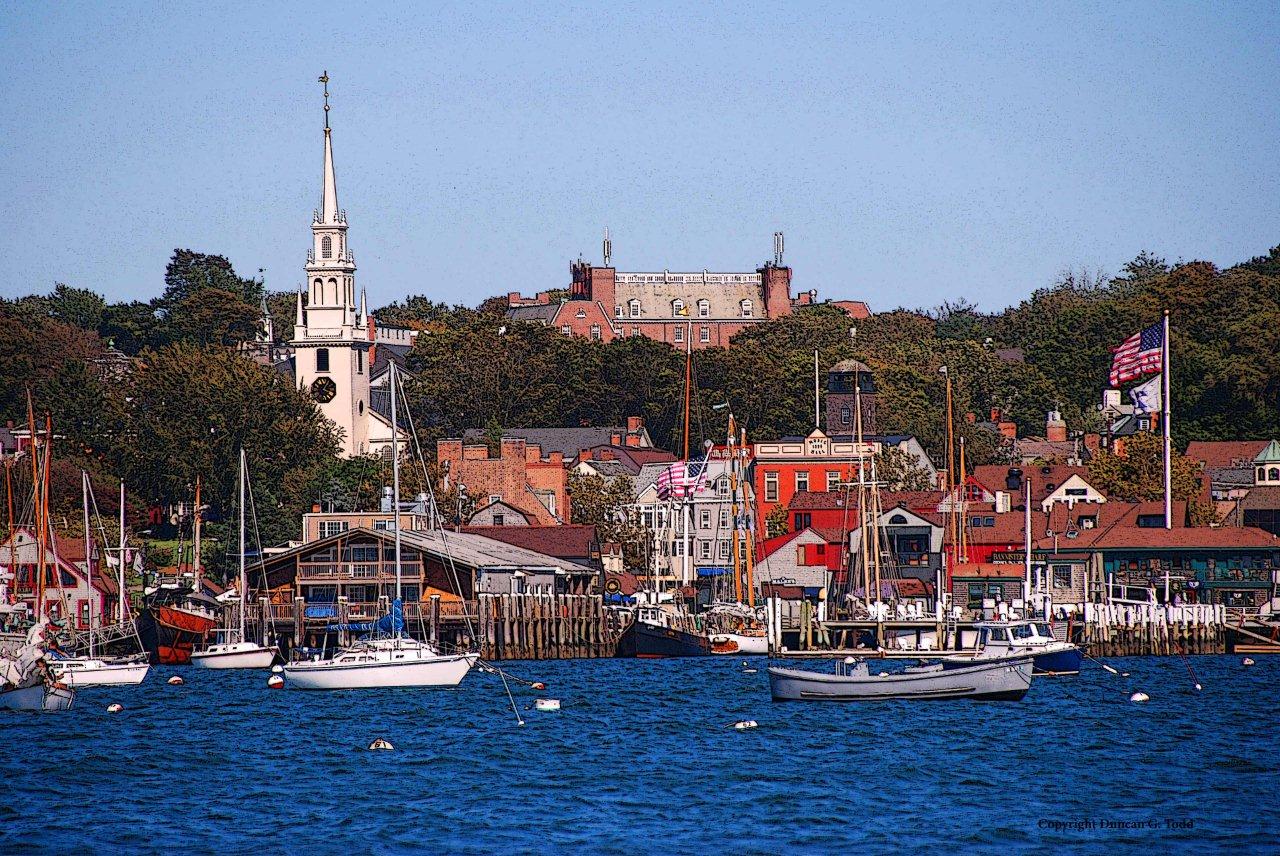 UPDATE: I posted this as a stub article, but I wanted to update with specifics.
*The stops on the 60 are too close together. In practice, not all of these stops are used, but in many places these stops are as close as a tenth of a mile apart. Just to give the most ridiculous example, to prove the point, look at this:
The other day I sat on the bus and confirmed this (though oddly, the Google Streetview wasn't able to turn up a good image). There are two stops (!) for the 60 between the two bridges that connect Barrington and Warren. Way, way, way too close.
There are many stops in Warren's downtown, when there should really either be just one (at Child Street, perhaps) or at most two (one at either extreme of the downtown). This needs to change.
*There's no walkable environment along the Wampanoag expressway, but nonetheless there are lots
and lots of stops along it for the 60. My goal would be to set up, at most, one stop, and to put a lot of effort into making that stop more pedestrian and bike friendly. There should be a traffic signal to help people safely cross the street, and there should be a bike path to connect people (because the area isn't dense enough to really expect people to walk).
*We should consider signal prioritization along the entire route. This would help the bus a lot, but would be a break-even for cars (at worst), and perhaps would help them move more quickly as well. Currently, some of the signals have "beg buttons" (the buttons that allow bikers or pedestrians to ask to cross the street). These should be removed (which would give those users less control over the signals) but in return the towns should pick a regular timing that can only be elongated or shortened by the buses. Something like this was done for the R Line, and it produced an 18% shortening of the end-to-end travel time for what had been the 11 and 99 buses.
*There's some areas of the route that have great bike path connections, but my experience as a substitute teacher has led me to realize that biking still isn't a normal everyday activity for much of daily life, even for groups of people you might expect to heavily bike (like high school students). Towns like Bristol that have great bike path access should add a network of bike routes, which would both help them to improve the mobility of students within the town as well as increase the "transit-shed" of the 60 bus.
In Warren, there is a bike path that connects two schools, Kickemuit MS and Hugh Cole ES, back to the town, but the bridge that would cross the water into town doesn't exist. That should be a big goal for bike connectivity, because it would save the town money on bus service for students if students were able to get to school safely on their own. In Warren and Brisol, Metacom Ave. should be a big focus, because it is a wide road with room to add protected bike lanes. Other smaller streets could be connected as bike routes with less extreme changes.
*Bus lanes along I-195 would make sense. Existing bridges could get outfitted to allow rider access. I think only one stop is really needed here, at Broadway. In the meantime, another way to give access to EP residents would be to have the bus pull off of I-195 at the Broadway exit. Signal priority to cross Broadway could help the bus get back to the highway quickly and efficiently.
*Parking policies need to be looked at. I know that high school students are able to park for free at Mt. Hope High School. Is this the case at other high schools? I don't know. But it's a big part of why students are not a larger share of transit riders, and in effect it also makes it necessary for underclassmen to be bused around in yellow school buses. Universities also have to look at their parking policies, since RWU and Salve Regina could be big contributors to ridership on this bus.
*A commenter (see below) mentioned the naval base in Newport. I think this is a really good focus to add ridership. The naval base should consider adding bike-share within its campus, the way that car companies have in Detroit. It doesn't make sense to have the 60 bus go into the campus of these places, because bus service should be "on the way", but it does make sense to help people connect better to that service, and bike share would be the way to do that.
*I suggested getting rid of the E. Main/W. Main split. I know that Portsmouth and Middletown are fairly rural and that this split increases the number of people near a stop, but it also means that the buses are less frequent on those stops. Focusing on one of those roads (I think W. Main is more built up) would mean more frequent service. The gap could be covered by improvements to biking, and I'm sure Bike Newport would be happy to help with that.
*GET RID OF PARKING MINIMUMS. Middletown's commercial areas are an ugly nightmare, and like a magic wand you cross into Newport and immediately the town becomes nice (and expensive). Why is it that Newport is in such high demand, and yet people don't build more stuff that looks like Newport right over the border? Seems odd, doesn't it? It's because Middletown has ridiculous parking requirements that make it likely for people to develop awful suburban strip malls instead of nice walkable infill. I think this could really help a lot. Please do this, Middletown.
— Transport Providence (@TransportPVD) May 20, 2016
The 60 is a good route. Let's take what's good in Rhode Island and make it excellent.
~~~~