This is a reorganization of an older article called "A Streetcar Named Desire".
I grew up with streetcars (we called them trolleys though). Some of those trolleys were effective transit, and some of them weren't. We should learn from them when we're thinking about what to do with the Providence Streetcar.
This trolley does not have a right-of-way
. When a car double-parks, it is disabled. It gets stuck in traffic. It is unreliable.
A mass exodus of riders will leave this trolley if it's ever stopped in traffic, and walk.
This trolley does have a right-of-way, and at many intersections it commands the crossing with signal priority. It is quick and efficient. Because this trolley is in the suburbs, its frequency is not as good, but if all things were equal between these two trolleys, this would by far be the preferable option.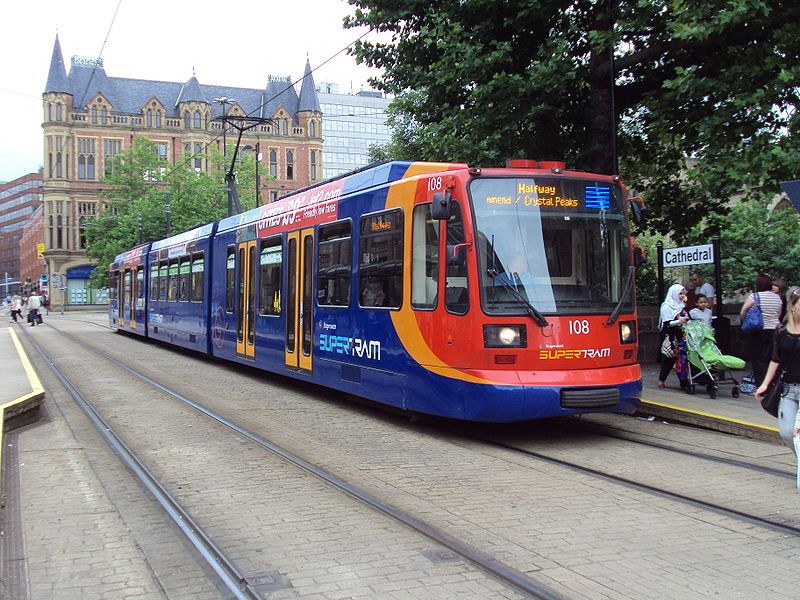 From "Does Europe Build Streetcars? Not Quite." on Next City.
Rights-of-way can be built on city streets. Providence should make Exchange Street, parts of Washington Street, Empire, and Chestnut car-free, so that the Providence Streetcar can move freely.
What will this accomplish?
A Providence Streetcar with a right-of-way will be able to move more quickly.

A quicker streetcar means more back-and-forth trips on the same driver budget--more frequency--which means the Streetcar will be much more useful to passengers.

Drivers may lose the rights-of-way where the Streetcar is, but they'll gain much better traffic flow on other streets. Drivers who previously avoided a non-ROW Streetcar will find a ROW Streetcar so much more convenient, they'll use it in lieu of driving.
Instead of taxing properties in the tax-increment financing, why not tax land? We could put the highest tax on surface parking, allowing buildings to get a lower tax rate. That way we'd encourage infill next to the Streetcar, which will also help ridership, and help pay for the route. PVD Parking Tax, anyone?
Let's build the best Providence Streetcar we can
. Let's build one that competes with driving instead of competing with walking.