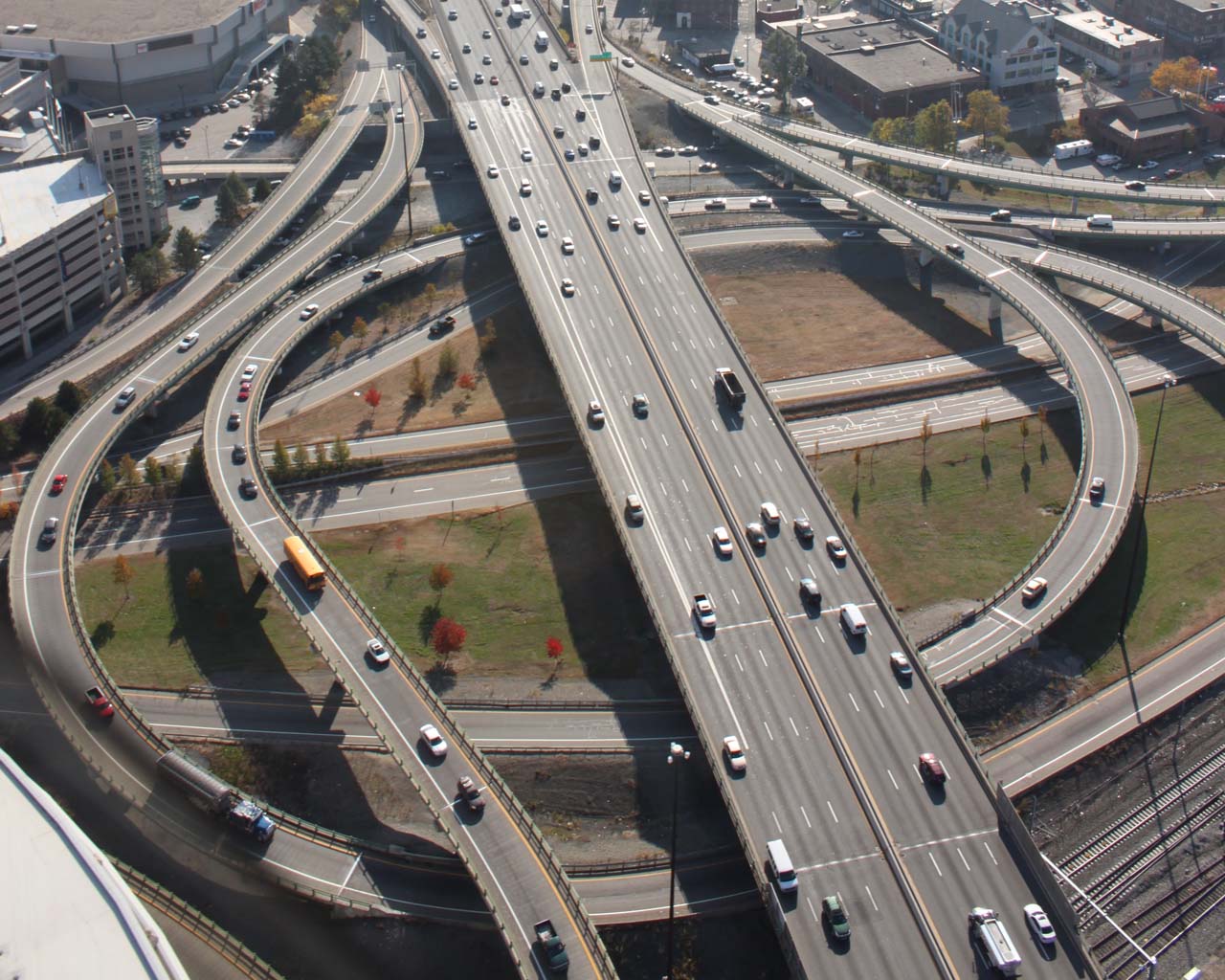 The Viaduct could reduce its footprint if 6 & 10 were removed.
John Norquist said the I-195 project is a good example of the opportunities that a city can avail itself of when a freeway disappears, but noted that removal of urban highways is always better than relocation.
'The highway is a rural piece of technology,' he said. 'Look at Boston. It's got several beltways around it. The Big Dig, which everyone hates, was actually as much a waste of money as people say it was, because it just took all this land and ran I-93 under it for no reason. There's a hierarchy of roads: interstates for long-distance travel, boulevards to connect parts of a city or town, and smaller streets. I-93 has no business carrying through-traffic right under an urban core when there are plenty of belt roadways for taking it around it.
'It's hard, because the general public doesn't always understand road design. When I helped remove the Park East Freeway in Milwaukee, the right-wing talk shows had a field day coming up with excuses for why it had to stay. Traffic would go through the roof, they said. Businesses would die. The neighborhood was really too dangerous because of gang activity to drive directly through. They came up with every racist, vile thing they could say. Of course, the reason the neighborhood was blighted was because of the freeway.'
The rest of the article, with interviews of the Norquist, NYC DOT's Sam Schwartz, East Coast Greenway's Eric Weis, Birchwood Design Group's Art Eddy, and Olneyville Housing Corporation's Frank Shea, is at EcoRI News.