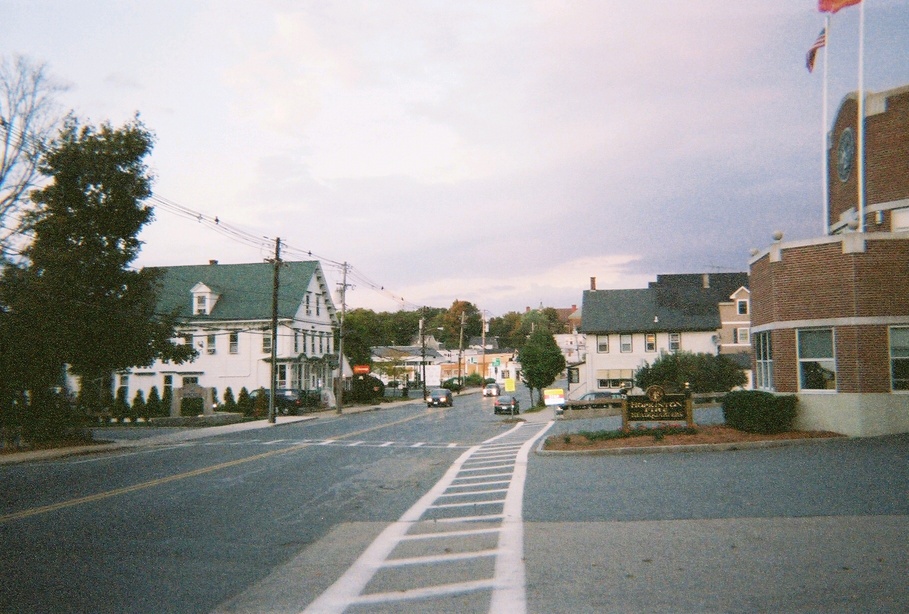 Hopkinton, Mass.
I was thinking about this a bit more after my original post, and 26.2 miles isn't even that far on a bike. I feel like I probably have ridden that in a day, just riding to work and back and doing errands before in some locations I've lived. And in a completely car-free environment, with other people around you? Probably the safest thing imaginable.
Whereas a marathon, by its nature, is an event whose first participant died after completing it. Could we possibly be more ridiculous in our cultural fear of bicycles?
~~~~
Really?!
Public safety officials said they would like to see an end to the Midnight Marathon, an annual unofficial bike ride from Hopkinton to Boston on the Boston Marathon route the night before the race, and have nixed a special commuter rail train to ferry cyclists to the starting line.
But the turnabout is not a direct result of the Marathon bombings at the finish line last year, officials said.
"Because this has grown to be such a big event, it's something that basically we're trying to discourage — not from a Marathon bombing security perspective, but from a safety perspective," said Peter Judge, spokesman for the Massachusetts Emergency Management Agency. "It's an accident waiting to happen."
"God forbid there is a major issue or accident — there are [responders] who will be dealing with all that through the night who were supposed to be somewhere at 5 in the morning," Judge said.
At the request of local police, MBTA officials said that they will not provide a train for the cyclists, as they did last year.
Organizers of the Midnight Marathon, which last year drew between 1,000-1,500 participants, said they would continue on without the T, and are already organizing group ride-shared to Hopkinton, Massachusetts, where the Boston Marathon traditionally begins.
The growing numbers led public safety officials to complain the bike riders were a noise disturbance and distracted police from focusing on preparation for the Marathon.
~~~~